Pure Hydration Alkaline Antioxidant Water Ionizer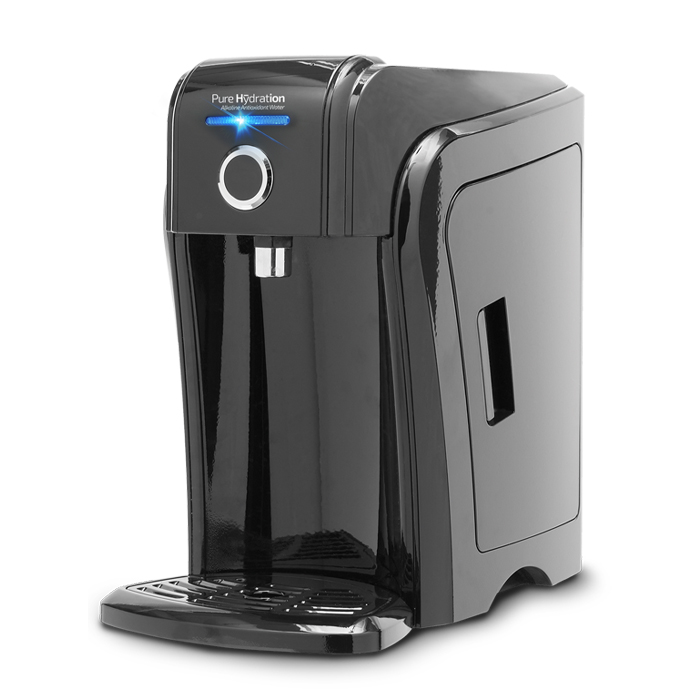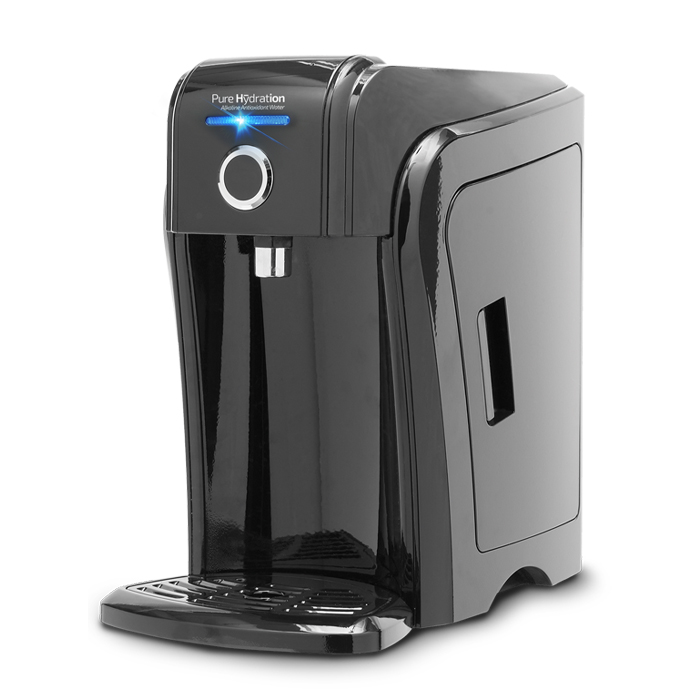 Our Price:
$345.00
You Save $103.50 (30.00%)
---
Manufacturer Part #: 855481006009
Lead Time: 1 Day
Size: 14 L x 22 H x 10 " W
Battery Types: Alkaline
Check Estimated Shipping Cost
$
The most affordably priced water ionizer. Connects right to your faucets cold water supply in minutes and includes everythingneeded to install. Alkaline Antioxidant Waterwill improve your body's pH balance, digestive health, sleep, weight loss, skin tone, blood circulation, and detoxification. Alkaline Antioxidant Wateris known to slow the aging process by adding abundant anti-oxidants that neutralize free radicals within the body while reducing oxidative stress, acidity, and inflammation.
Performance
0.1?.45 micronrated filtering (anti-bacterial - anti-microbial - anti-viral)
9.5 pH alkaline rating
1,200 to 1,500 PPB (parts per billion)H- Negative Hydrogen rating
-450 to -550 ORP (Oxidation Reduction Potential) rating
Four Stages of Purification
First Stage - Cation Resin Cartridge - Softens hard water for better taste and texture creating a smooth pure hydrating water
Second Stage - High Compressed Ceramic filter rated at 0.2-.45 micron diameter. Removes micro-particulate contaminants, sludge and rust
Third Stage - Alkaline/Hydrogen Infusing Filter Activated carbon & magnesium alkali infusing material rated at 0.1 0.3 micron diameter for filtering microbes, bacteria and virus. Increases pH, Negative Hydrogen, and ORP levels
Fourth Stage - Carbon Block Filter rated at 0.1 - 0.3 micron diameter. Designed with Coral, Tourmaline, KDF and Barley stone to neutralize mercury and other heavy metals in the water
Specifications
Dimensions: 14 L x 22 H x 10 " W
Weight: 15 lbs
You May Also Like